Capabilities
Plasmonics, Inc. has many tools and capabilities that come as a direct benefit from being a UCF CREOL affiliate. We have access to many systems and laboratory spaces that allow us to expand our research and development. Scroll down to see a list of capabilities and work spaces.
Facilities
Optoelectronic Fabrication Cleanroom
Class 100, 1,000 and 10,000 Clean Room Facilites
Tools
Software and Simulation Tools
Testing Equipment
FTIR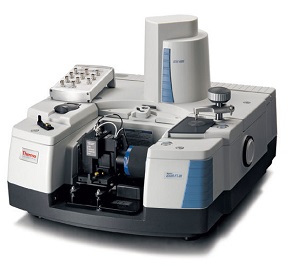 NICOLET CONTINUUM FTIR MICROSCOPE
SOC-100 HDR
Lithography and Fabrication Tools
SHUTTLELINE ICP-RIE (UNAXIS III-V ETC.) F
LEICA E-BEAM LITHOGRAPHY SYSTEM F
KARL SUSS UV ALIGNER F
RTP 600S ANNEALER F
PLASMA DE-SCUM F
SI TUBE FURNACE F
III-V OXIDATION FURNACE F
LEYBOLD DIELECTRIC THIN FILM DEPOSITION F
SPECTROSCOPIC ELLIPSOMETER F
PLASMA-THERM 790 RIE/PECVD F
EDWARDS THERMAL EVAPORATOR F
LEICA EM UC7/FC7 ULTRAMICROTOMY F 
GATAN PECS F
ULTRA MICROTOME F

DIAMOND SAW (LOW SPEED) F
DIAMOND BAND SAW F
ELECTRO JET POLISHER F
DIMPLE GRINDER F
ALLIED POLISHER F
PATTERN GENERATOR F
EVG 620 DUAL SIDED MASK ALIGNER F
AUTOGLOW PLASMA ASHER F
NANONEX NEX2500 NANO-IMPRINTER F
AJA SIX-GUN SPUTTERING SYSTEM 
CHA F
EVG 510 F
J.A. WOOLAM SPECTRAL ELLIPSOMETER F
RUDOLPH ELLIPSOMETER F
SIGNATONE 8″ FOUR POINT PROBE F
HP 4145B F
HP 4192 LF F
DC PROBE STATION F
ISOTEMP PROGRAMMABLE FURNACE F
MINI BRUTE FURNACES F
Semiconductor
TEMESCAL METALLIZATION SC
Used for compound semiconductor applications.
FLIP-CHIP BONDER SC
WIRE BONDER SC
WAFER SCRIBER AND CLEAVER SC
SPUTTER DEPOSITION SC
PHYSICAL VAPOR DEPOSITION (PVD) SC
CHEMICAL VAPOR DEPOSITION (CVD) SC
SPUTTER COATER (EMITECH) SC
VACUUM EVAPORATOR (JEOL) SC
EDWARDS FILAMENT EVAPORATOR SC
CRYO FILAMENT EVAPORATOR SC
TEKTRONIX CURVE TRACERS SC
Microscopes and Measurement Tools
VEECO SURFACE PROFILOMETER M&M
ATOMIC FORCE MICROSCOPE M&M
OPTICAL MICROSCOPE M&M
TUNGSTEN-FILAMENT SCANNING ELECTRON MICROSCOPE M&M
VARIAN CARY 500 SPECTROPHOTOMETER M&M
ZYGO NEWVIEW 6300 SCANNING WHITE LIGHT AND OPTICAL PHASE-SHIFTING INTERFEROMETER M&M
ATOMIC FORCE/SCANNING TUNNELING MICROSCOPE M&M
SQUID MAGNOMETRY M&M
PHOTOELECTRON SPECTROSCOPY M&M
ULTRA HIGH VACUUM SCANNING/TUNNELING MICROSCOPE/ATOMIC FORCE MICROSCOPE M&M
SECONDARY ION MASS SPECTROMETER (SIMS) M&M
LOW-ENERGY ELECTRON DIFFRACTION (LEED) AND REFLECTION HIGH-ENERGY ELECTRON DIFFRACTION (RHEED) M&M
ATOMIC FORCE MICROSCOPE (AFM)/ MAGNETIC FORCE MICROSCOPE (MFM) M&M
AUGER MICROSCOPY M&M
SCANNING ELECTRON MICROSCOPE M&M
20-INCH RITCHEY-CHRETIEN TELESCOPE M&M
PHYSICAL ELECTRONICS 5400 ESCA (XPS) M&M
CAMECA IMS-3F SIMS ION MICROSCOPE M&M
PHI ADEPT 1010 DYNAMIC SECONDARY ION MASS SPECTROMETRY (SIMS) SYSTEM M&M
GENERAL IONIX 1.7 MV TANDETRON RUTHERFORD BACKSCATTERING SPECTROSCOPY RBS M&M
ZEISS ULTRA-55 FEG SCANNING ELECTRON MICROSCOPE (SEM) M&M
JEOL JSM-6480 SCANNING ELECTRON MICROSCOPE (SEM) M&M
JEOL 733 SUPER PROBE M&M
FEI TECNAI F30 TRANSMISSION ELECTRON MICROSCOPE (TEM) M&M
JEOL TEM-1011 M&M
FEI 200 TEM FIB M&M
OLYMPUS LEXT OLS 3000 M&M
RENISHAW RM 1000B MICRO-RAMAN SPECTROMETER M&M
VEECO-INTERFEROMETRIC PROFILER M&M
ALPHA STEP PROFILOMETER M&M
NIKON MEASUREMENT MICROSCOPE M&M
NIKON INSPECTION MICROSCOPE M&M
MICRO POSITIONER
Imaging
X-RAY IMAGING I
FAR INFRARED LASERS I
RIGAKU D/MAX XRD II I
ZEISS 1540 CROSSBEAM I
FLIR INFRARED CAMERA
Electronic Capabilities
CIRCUIT DESIGN AND FABRICATION